News
VITRO Welcomes Disruption & Guy Gouldavis
By
Guy Gouldavis
5 MIN READ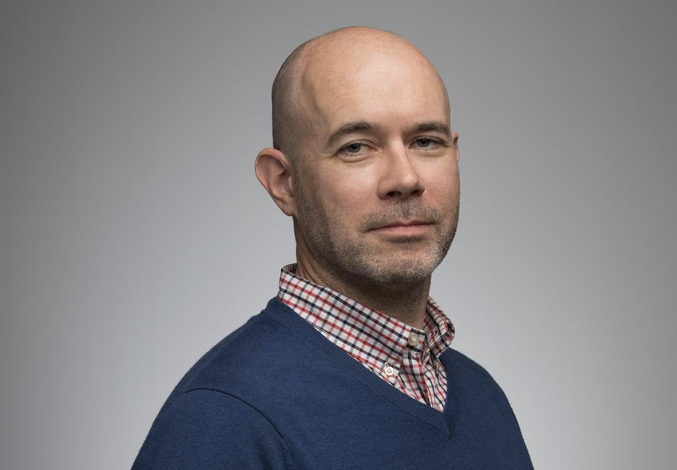 Today, disruption isn't an option. It's a mandate. The deluge of content, the proliferation of choices, an evolving internet life that never sleeps…is an ongoing climate of distraction in people's minds. Having a strategy to break through the clutter is not about standing out or shouting louder (the pre-1990s marketing model) and it's not about merely saying something different. It's about giving something more meaningful.
How strategy is being disrupted
Strategy is being reexamined
This broader time of fluidity in society is a galvanizing one for strategy, too. The value from many facets of the discipline are being reassessed, opening up possibilities for strategy there wasn't previously a receptiveness to. While this climate supports an influx of new ideas and approaches there's been renewed enthusiasm recently to revisit strategy basics. This is a good thing. They are the workhorses of the discipline and are too important to go unchallenged.
Strategy roles are evolving
The growth of strategy activities and specialists themselves (how many types of strategist have you come across?) has created a real challenge for clients and agencies to orchestrate them in the way that provides value. One of the greatest challenges for marketing is to respect nuances but simplifying wherever possible. It's given rise to a new role being asked of strategists: to lead strategy development for cross-functional teams. Every strategist needs some specialty but the broader more integrated role is a hallmark of much more valuable players.
Strategy requires near and long-term attention
There are so many demands for a strategist's time that it's easier to get caught up putting out so many fires than to address bigger issues requiring more work. Strategy has to increasingly juggle different needs simultaneously. Think of it as 'strategy fast and slow' – guiding longer term 'slow boil' strategic initiatives in the background while 'fast boil' strategy projects demand more active attention and quicker resolution.
Vision for strategy at VITRO
Strategy is a word that covers a whole manner of sins and performs highly unevenly in many places. It's only going to happen through a commitment to creating a common language and practice of strategy across the agency.
Here are a few priorities I have in mind for the road ahead:
Choices at speed
It's not just brands that must move at the speed of culture, strategy must too. Overall the discipline must be more agile to meet the demand for faster action. In the face of such pressure it might be tempting to narrow its scope but strategy must remain committed to providing choice, despite the constraints. Strategy is as much about what you choose to do as choose not to do and the value and clarity of decisions are undermined when strategy no longer delivers choice.
Focus with freedom
A lot of people's well-intentioned time at an agency is wasted when an assignment lacks focus. The ability for strategy to quickly share assessments and frame up choices early in the pursuit is key. But no one in a creative industry wants it to be constrained. For creativity to flourish, it's not just how strategic ideas are articulated but the way supporting context gives them sharper relief.
Impact over effort
We're rewarded as a business and industry on outcomes, not efforts. How we work within an agency should be judged similarly. Moving at the speed of culture while operating effectively as a business demands nothing less than an MVP (minimal viable product) mentality approach to strategy and it's a key at VITRO. Investing the minimal time to get results our client and agency needs is a strategic priority, and we are agile to scale strategy to the size and complexity of each assignment.
Disruption is in our DNA
VITRO is a challenger agency for challenger brands, so yes disruption is at our core. But it's smart disruption, one that is more demanding. You can only be a true challenger if you dare to disrupt yourself. How many agencies really do that? They settle into a formula. We seek smart ways of disrupting on the inside as well as the outside, where the brands we work for live. That's why VITRO is a good fit for me as the new Head of Strategy. Disruption on the inside is a personal philosophy. Now I get to have some fun with folks who feel the same way.